Network-Wide Training
TECHNICAL COURSES
HeaTt training in Flow Control
"Hub for Employee Advanced Technical Training"
Module M1 - General, Online training

The module M1 - General explains the market served by Vesuvius, the customers it serves, the product offering and Vesuvius structure, and it provides the basic typical vocabulary for the Main Product Lines. It is available as E-learning on Key Success Factors. It is a pre-requisite to attend this training.


Module M2 - Iron & Steel, Vesuvius, Ghlin, March Wednesday 9 and Thursday 10, 2022

The objectives of this technical training are to understand the Iron & Steel production processes, understand what are the customers' requirements, which refractory products are used in the iron and steel making processes and why, and finally learn some terminology used in the industry and in Vesuvius.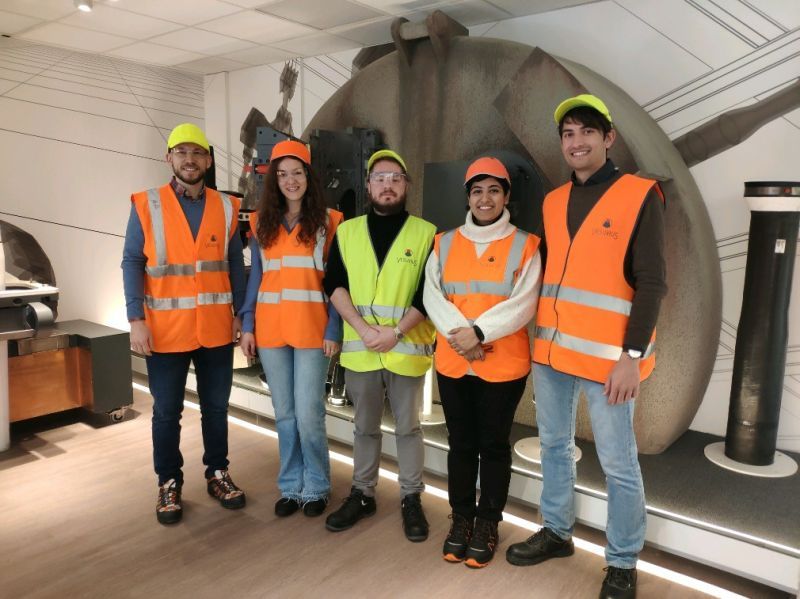 Summer School 2022
Summer School 2023
TC3: Advanced Computational Mechanics
TC4: Constitutive modelling of advanced materials: numerical implementation
COMPLEMENTARY SKILLS COURSES
CS1: Exploitation of Intellectual Property Rights
CS2: Careers and Communication
WORKSHOPS
WS1: State-of-the-art and challenges in constitutive modelling of materials
WS2: Material instabilities and modelling of refractory materials
Contacts
Prof. Andrea Piccolroaz
Dipartimento di Ingegneria Civile, Ambientale e Meccanica
Università di Trento, via Mesiano, 77 I-38123 Trento (Italia)
Tel: +39 0461 282583
Fax: +39 0461 282599
E-mail:
roaz@ing.unitn.it